Jaipur Budget 3star Hotel Room Package With Free Wi-Fi And Breakfast
|
About Hotel Jaipur Heritage
Hotel Jaipur Hertiage is designed to offer the luxury and grandiose under one roof. The property is designed with the aesthetics and the elements of the Rajasthan's Culture, to suit the refined tastes of the discerning modern day travellers.
The 22 rooms in Hotel Jaipur Heritage are a remark of luxury and finesse. The rooms are equipped with all the customary amenities that combine to provide a comfortable experience. Round the clock room service is one of our highlighting features to make you feel valued during your stay.
Other in-hotel services for our guests include, Medical Assistance, Travel Desk, ATM, Boutique, Wake Up call and Business Center.
We have mastered the art of organizing a business oriented event with the resources for a flawless event. Business events like, meetings, conferences, product launches etc have been organized by us in the past, delivering a gratifying experience to the client.
The hotel is well suited for ceremonies and events, in our lawns or in our Banquet hall known for its fine design and space. The well trained events staff ensures the delivery of a seamless event, for you, to be a part of the celebrations.
Book your stay directly from this website for lowest rates, complimentary add-ons and exclusive offers for your future stays.
Tariff Date And Rates Of Hotel Jaipur Heritage
All Rates Are Net Rates
Date 1st October 2015 To 31st March 2016
Tariff Rate Of :-
Deluxe room Rs 1999/- With Free Wifi And Breakfast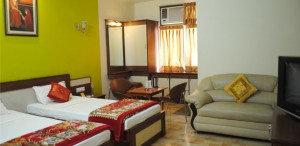 Suite room Rs 2299/- With Free Wifi And Breakfast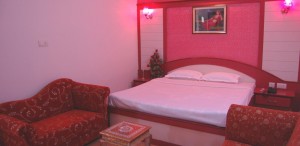 Executive room Rs 2499/- With Free Wifi And Breakfast
Extra Bed or Extra Person Cost 799/-
CANCELLATION POLICY- HOTEL JAIPUR HERITAGE
To all our Valued Business Partners; as we know you share our commitment to excellence.
From time to time, it becomes necessary to amend company policies or enact new ones. This New Policy Introduction Letter is from company management to all our Business Partners informing them that a new policy has been instituted.
The following policy will go into immediate effect.
Please review the information carefully and contact our reservation department for any further query or clarification.