The social, political, economic and cultural influence of the place was than the state was known as Mysore till it was renamed Karnataka in 1973. the city derives its name from Mahisshasura, the monster killed by the reigning deity of the city, goddess Chamundeshwari. the earliest reference to Mysore is a copper plate inscription dated 862 A.D.
The region was under the Ganga Dynasty till the 10th Century A.D. and Talakadu in T.Narasipura was the focus of economic and political activity. but, subsequently, the region came under the influence of the Cholas only to be supplanted by the Hoysalals under Vishnuvardhan. After the Hoysalals, Mysore was under the control of the Vijayanagar emperors one of whose feudatories were the Wadiyars.
The kingdom of Mysore became the scourge of the British during the time of Hyder Ali and Tipu Sultan. The capital was shifted to Mysore after the fall of Tipu who was succeeded by Krishna Raja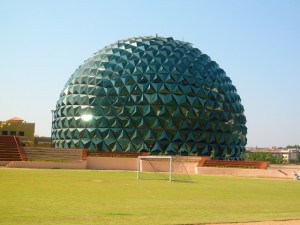 Wadiyar III in 1800. the British took over the administration in 1831, and Mysore was handed back to the Wadiyars in 1881. It is the legacy of the later Wadiyar which continues to hold sway over modern Mysore. This period saw the birth of many democratic institutions which were described as the first of their kind in modern India.
The establishment of educational institutions for girls and the introduction of public health services marked a step forward in the social sector and concept of Representative Assembly and local self-government in 1862 laid the foundations for institutions in the administrative sphere. Later, enlightened administrators such as Diwan Rangacharulu and Seshadri Iyer prepared the drafts for the Mysore Local boards regulation and also the formation of the city Improvement Trust board in 1903, the first experiment of its kind in urban planning in Asia.
The contributions of other illustrious Diwans such as Sir M. Visvesvaraya and Sir Mirza M. Ismail under the visionary statesman, Sri Krishnaraja Wadiyar IV, saw the emergence witnessed the completion of the KRS Dam., the founding of the MysoreBank(1913) the sandalwood oil factory the University of Mysore, the Karnataka Sahitya Parishat and the CAVA, among others. In addition stalwarts in the field of culture such as Veene Seshanna, Bidaram Krishnappa and T.Chowdaiah, and great scholars such as DR. R. Shama Sastry and Prof. M. Hiriyanna, flourished. These put Mysore on the social economic political and cultural map of India.