History Of Chandigarh City
|
The name Chandigarh is the summation of two words – 'Ch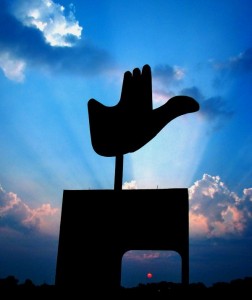 andi' and 'Garh'. The word chandi is derived from the name of a Hindu deity called Chandi after the Chandi Mandir (or shrine) in the region. The second half of the name has been taken from the fort located close to the Chandi temple. After Indian Independence in the year 1947, the city was declared as the capital of Punjab. This occurred when India lost Lahore during the partition period. In the year 1966, further divisions in the state of Punjab made Chandigarh the capital of both Punjab and Haryana. Besides the city's political past, the city holds great importance to the historians and prehistorians. Remains of aquatic and amphibian life have been unearthed from this place while archaeologists have excavated stone instruments, copper ware and ornaments dating back to Harappan civilization. Chandigarh apparently India's only well planned urban place. Read the write-up to know more about the history of Chandigarh and various events that shaped the city.
Chandigarh is the best-planned city in India, with architecture which is world-renowned, and a quality of life, which is unparalleled. As the capital of the states of Punjab and Haryana, and the Union Territory of Chandigarh it is a prestigious city. The face of modern India, Chandigarh, is the manifestation of a dream that Pt. Jawahar Lal Nehru envisaged and Le Corbusier executed.
Serenity and a city are two diametrically opposite concepts, which however, get belied in the 'City Beautiful'. Chandigarh is a rare epitome of modernization co-existing with nature's preservation. It is here that the trees and plants are as much a part of the construction plans as the buildings and the roads. India's first planned city, is a rich, prosperous, spic and span, green city rightly called " THE CITY BEAUTIFUL ".